Sunday Morning Children's Ministries
Children are precious to Jesus! He clearly stated, "Let the children come unto me, and do not hinder them…" Matthew 19:14    and "unless you…become like children, you will not enter the kingdom of heaven"  Matthew 18:3    We believe this so strongly, our Sunday ministries begin with our Infant nursery for birth to 18 months, then our Toddler Nursery for precious ones 18 months to 3 years. Preschool ages 3 through 5 and "Jesus Junction" for grades K through 6th.
Seasonally, we also offer Vacation Bible School and Group registration for Camp Lebanon for grades 3rd through 6th.
---
 Kingdom Kids Club
Kingdom Kids meets in the fall from 7:00 to 8:00 p.m. on Wednesdays.
---
"24:7" Youth
When you visit New Life Church on Wednesday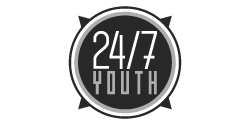 nights from 6:30 to 8:30 p.m., you'll be joining in on a fun and casual atmosphere with relevant teaching to your life and situations that you will feel you can relate to and be a part of. You will hear thought provoking messages that are based on the Word of God. We live life together while learning what it means to follow Jesus in practical ways. We have activities and games that can get way fun and crazy! We even bring opportunities for short term missions trips and local service projects to surrounding communities.
We are currently on Summer Break and will resume again in Fall of 2017-Don't miss it!
---
Firekeepers | Men's Prayer
Join a caring group of men who come together weekly on Wednesday from 7:00 to 9:00 p.m. and unite hearts in prayer. If you are looking to go deeper in your connection with God and find connections with men who care and understand you, this is your place. Weekly visits with God and other men desiring to lead and love as Christ.
---