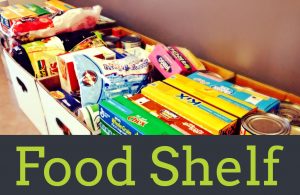 The Food for Life Food Shelf assembles once a month on Thursday night to serve our community with food and love.
If you are in need or know someone who has found themselves in a difficult position and in need of help with groceries, please come Thursday, October 26th from 5-6:30 p.m. to receive a blessing from New Life Church with a side of encouragement and love.
If you would like to volunteer, please contact Wayne or Bev Jacobson or the church office. Volunteers are needed starting at 3 p.m.